CALVARY YOUTH
CALVARY YOUTH consists of students from 6th grade -12th grade.
We meet on Sunday Nights from 6-8 pm where we engage the word of God together, worship, and have a time of food and fellowship.
Throughout the year our students will also gather for off-site social events like ULTRACAMP, Winter Retreat, MEGA FEST, Festival of Life, and other local outings.
INVITE AND BRING A FRIEND!
You can follow us on Instagram @calvary_youth_va
During our Sunday morning Gathering, students are encouraged to participate in the worship service or use their gifts to help lead the church
Calvary Youth Fall Calendar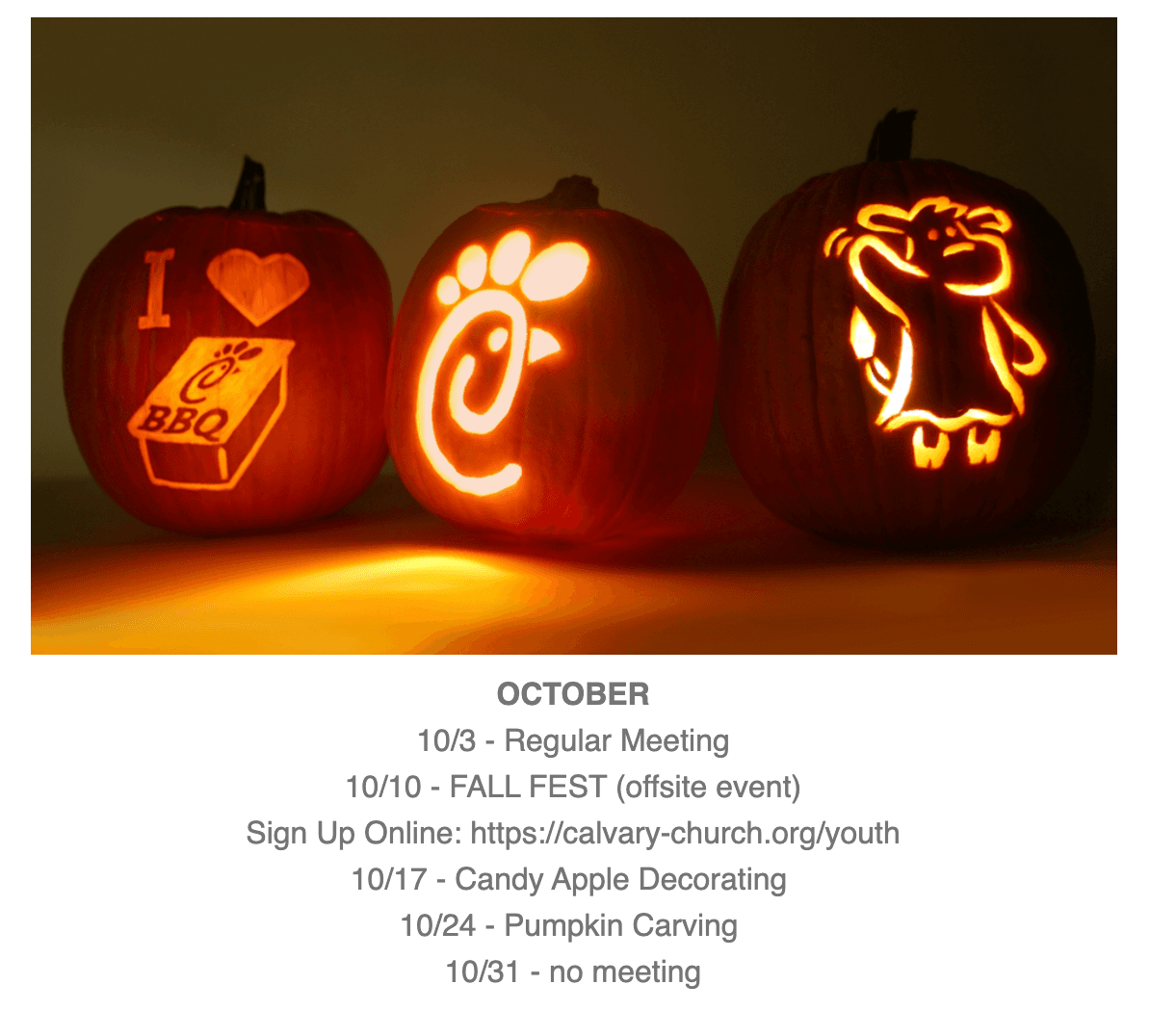 Sign up for the Fall Fest
Fall Harvest Festival
Sunday, October 10th
2 pm - 8 pm
We will meet at the church at 2 pm on Sunday afternoon and will return to the church between 8-9 pm. We will head down to Belvedere Plantation for their Fall Harvest Festival. There will be all types of events including a Corn Maze.
Cost is $15 per person (plus money for food and snacks)
*If cost is an issue, come find Pastor Matt and Laura and we will work it out for you*
Sign up below:
Check out our full fall calendar
Have a question?
You can reach out and contact us using the button below!
Interested in Volunteering?
Are you interested in Volunteering with CalvaryYouth? Use the button below to register for our upcoming Volunteer meeting!